Franke
Swiss manufacturer Franke is the world's largest producer of kitchen sinks. The company dates back to 1925 and remains at the forefront of technological developments in materials and products for the most state-of-the-art kitchens of today.
Founded in 1911, Franke was built on a foundation of precision engineering, combined with traditional craftsmanship. Over 100 years later those principles still endure. While a focus on the changing needs and lifestyles of customers has helped them become the world's largest manufacturer of kitchen sinks.
The Franke range encompasses a huge variety of styles, designs and materials and includes not only sinks and drainers but also taps, boiling water faucets, cooker hoods and waste disposal units. From vintage style, ceramic butler sinks to sleek modern designs in the latest composites. Franke can provide a sink to suit every kitchen and every budget.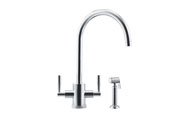 Franke Taps
Franke offers a choice of mixer taps in either Chrome or SilkSteel, Choose between elegant classics or cutting edge contemporary style to complement the rest of your kitchen design. Select a boiling water tap and you'll have 100 c water the instant you want it and no need for a kettle – these three-way taps are fitted with a safety button and a heating tank, and operates with a cool touch spout.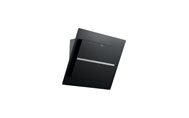 Franke Hoods
Franke hoods come in two styles: either the sleek black glass Downdraft, which retracts onto the worktop behind the hob or a more conventional overhead design which attached to the wall above the hob – of which Franke offers a multitude. Both styles can run in recycling mode without the need for external ducting.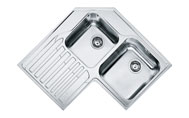 Franke waste disposal units
This high torque, fast grinding waste disposal units will keep your sink and your kitchen waste in the most hygienic way possible.
Zip Hydro G4 Collection
Truly exceptional kitchens deserve truly exceptional appliances. Boil it, Chill it, Fizz it, Rinse it.
The Hydro Tap is unique, delivering boiling, chilled, filtered and sparkling water from one iconic tap. Recognised the world over, Zip Hydro Taps are the first and last world in versatility, style and cutting edge technology, as well as being an essential cooking aid for your kitchen.